"A Change Of Face"
Is This You?
*  You avoid makeup and skincare aisles because they overwhelm you
*  You won't spend money on yourself, especially for makeup
*  You use the same products in your 40's that you used in your 20's 
If you answered YES to one or more of these questions,

then I'm talking to YOU.
It's time to update your look with some over-40 friendly makeup.
It's time for a Change of Face. 
Feeling confident about how you look is priceless.  But for this post, I'm putting a price on it
You can give your look an About Face for less than $90. 
I have the products linked to Amazon, so prices may vary on where you shop.  I can find all of these at my Target.
SKINCARE
RoC Retinol Correxion Deep Wrinkle Night Cream $19.99
Retinol is a must-have in your anti-aging routine.  This one is effective and affordable.  If you're sensitive to retinol, RoC makes a sensitive formula.  Patch test to make sure this agrees with your skin.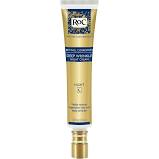 RoC Deep Wrinkle Filler $19.99
Packed with hyaluronic acid, this is a hydrating, wrinkle-plumper I wear during the day.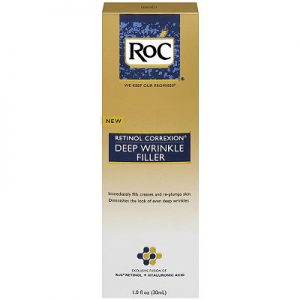 Notice the bulk of the budget is in skincare. Great skin is important, it's  the canvas you'll be working with.
 FACE
Garnier Skin Renew Miracle Skin Perfector BB Cream $10.00
This medium coverage BB cream is moisturizing and contains SPF.  For your everyday makeup, it can easily take the place of foundation.  It's one of the first products I reviewed, and I still have people telling me how much they love its dewy glow. 
 elf Contouring Blush & Bronzer Cream $4.00
Allure magazine raves about it this duo, and I do, too.  There is only one color option that would be flattering to most skin tones.  But if it's not for you, try  elf cream blush, which I talk about next…
 elf Beautifully Bare Blush (Cream) $4.00
If you don't really use bronzer and prefer just blush, elf makes a good one.  I have this in Rose, and there is a coral available, too.
EYES
NYX Nude Matte Shadow Singles $4.50
I picked these shadows for the list because they wear well and the line has classic neutrals.  They're not glittery, just good, solid basics on which you can build a look.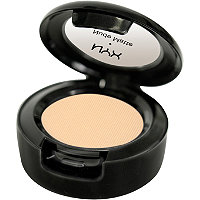 L'Oreal Voluminous Butterfly Mascara – $7.21
The design of this brush adds volume and length to the outer-corner lashes, giving you a fluttery look.  It's not flaky, won't smudge, and removal is easy.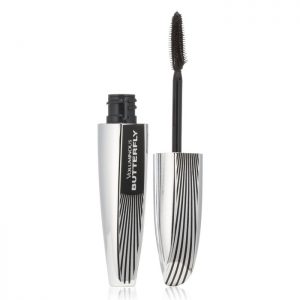 LIPS
Sonia Kashuk Lip Perfector $7.99
I'm a believer in lip liner.  This one helps stop lipstick from feathering and gathering in lip wrinkles.  You can even fill your lips in with it, giving your lipstick something to "anchor" to.  Or just add gloss over this long-lasting color.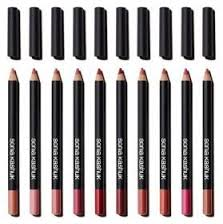 Revlon Colorburst Lip Butter $8.50
I don't wear many drugstore lipsticks, but I do like this one.  It's buttery, glossy and has some great colors to choose from.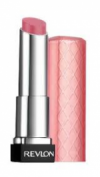 Is it time to face it?  To give up the excuses and try some new things?  Take this list to Target, and walk out with an over-40 makeover.   
Of course, no look is complete without a smile on your face…
Which I'm pretty sure you'll have when you look in the mirror, and in your wallet.
(Visited 5,057 times, 4 visits today)