"Aged This Way"
I've used Too Faced Born This Way foundation for a whole year.  That's like 10 years in foundation years for me.
I need Born This Way because I aged this way.
Life happens to your face.  And when you're over 40, a lot has happened.
I knew this foundation was something special when I applied it and my son asked, "Where did all your moles go?"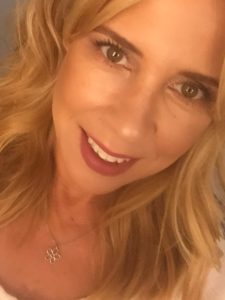 I think he meant sun spots and discolorations…and I guess a few moles.  In the picture above, I am wearing a lot of foundation.  At least more than I usually wear.  But as you can see, no moles.  Or discoloration, or spots.
I find this foundation to be very photogenic.  If you're going to be photographed, this foundation is a winner.
I take a lot of selfies, and this foundation always looks great in pictures.
A little less of this foundation can produce a natural look, too.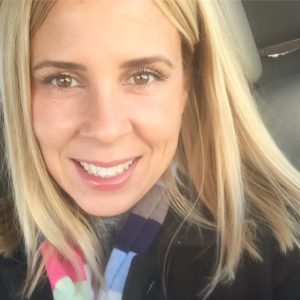 Here's How I Use It:
I pump a little onto my fingertips and then I tap it around on my face.
Next, I blend it around just a little with my fingers, lightly pressing it into my skin here and there, like on trouble spots.
Final blending is done with a dense foundation brush.  This one is my current favorite from Stroke of Beauty Cosmetics.
Helpful Hints:
Be sure you've exfoliated recently.  This foundation will cling to flaky skin.
Check for streaks in a magnifying mirror.
For a more natural look, add a drop of moisturizing BB Cream to the drop of foundation.  I like YSL Top Secret BB Cream.
Born This Way is oil free, so it's more of a matte look.  This is not dewy, which is why I am surprised I like it.  It does contain coconut water and hyaluronic acid, both miracle workers for skin hydration.  So maybe that's why it wears well on my over-40 skin.
As far as wrinkles, I think this foundation does a pretty good job at not gathering in them.  The more you wear, though, the higher that possibility becomes.
Overall, I think this foundation stays put and it lasts.  It's got staying power.
I highly recommend giving it a try.  Remember, Sephora will make you a sample if you ask. 
After a year together, I can confidently say that Born This Way is a "go-to" foundation for me.
And that says a lot.
Because I'm quite a ways away from the skin I was born with 🙂
(Visited 245 times, 1 visits today)