"It's A Big Deal"
I don't like getting little, tiny samples.  I don't like messing with the packets they come in or the small sizes that I forget about and then they expire.
Travel sizes are great, but sample sizes usually end up being clutter in my drawers.
If you're shopping around for a subscription box to try, check out Handpicked Beauty.  Each box will contain 5 full size beauty products, and will ship monthly. The charge will be $39.99 (plus the shipping cost).
The samples are BIG.
You pay $39.99 for a box valued around $150.
That's a DEAL.
Which makes Handpicked Beauty a big deal.
My favorite product in the April box is Luxe Botanics Marula Hydrating System.  I am thrilled Handpicked introduced me to it.  The ingredient list is incredible, filled with essential oils (including my fave rosehip oil) and omega-9 fatty acid.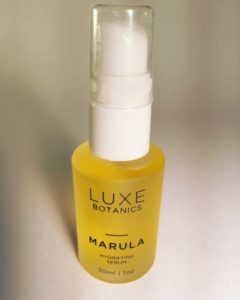 Have you ever used a facial oil that leaves your skin kind of slack and greasy?  This serum will not do that.  It is intensely hydrating without leaving your skin feeling saggy and oily.  I apply a small amount in the morning, concentrating on under-eye areas and around my mouth – where my wrinkles really need plumped.  The moisture lasts.  At night I apply a larger amount, and let its moisturizing magic go to work while I sleep.  This does have a strong citrus-y scent at first, but I even love the smell!
A special note on Luxe Botanics:  This company gives back to the communities that harvest and process the core botanicals in their products.  Purchases help children with the costs of education and much more.  Brands that give back are always worth shopping! 
The Manna Kadar LipLocked Lip Priming Wand has a built-in primer to give long lasting color.  This is packed with pigment!  You can use it as lip color, or a liner with staying power.  While I did like the formula, it was a little heavy and the bold color was not for me.
Pacifica Enlightened Gloss Nourishing Mineral Lip Shine, however, was perfect for me!  It's so sparkly!  Not glittery, there's no glitter left behind on your lips when the gloss wears off.  It's sheer color with serious moisturizing power.  The formula is soft and creamy, not sticky, and it's infused with coconut and antioxidants.  You feel good about wearing it because it's vegan and cruelty-free.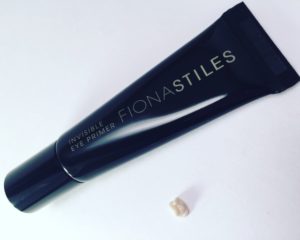 The Fiona Stiles Invisible Eyeshadow Primer is another great find I discovered in my Handpicked box.  It adds no extra color to lids, and holds shadow in place to avoid creasing.  It can be used under cream or powder shadows.  It's light, not thick or greasy, and really helps shadow last longer.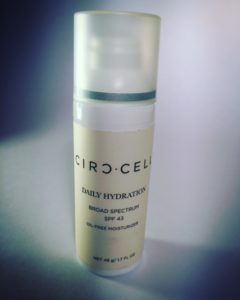 So, sunscreen isn't the most glamorous thing to buy, I'd much rather buy lipstick.  But it's SO important!  That's why I'm glad Handpicked Beauty made the smart decision for me and sent Circ Cell Skincare Daily Hydration Oil-Free Moisturizer SPF 43.  I'm outside a lot in the summer, and this moisturizer will keep me protected AND moisturized because it contains hyaluronic acid, one of my favorite ingredients.
Buying these products separately would cost $170.
The Handpicked Beauty Box sells for $39.99.
I like the brands and I like the price.  If you're thinking about trying a subscription box,
Handpicked Beauty gives a lot of bang for your buck.
---
This box was given to me for consideration for review.  As always, these are my honest thoughts.  If a product does not work well for me, I simply don't review it.  The links to Handpicked Beauty in this post earn me no commission.
(Visited 155 times, 1 visits today)