"I Can't Even With The Contouring"
We've all seen the facial highlighting and contouring maps.  With layers of dark and light makeup, you can minimize certain facial features and highlight others.  But by following these maps, guess what else you'll likely highlight:  WRINKLES.
Less is more for my over-40 face.  The layers of makeup involved in contouring just add years.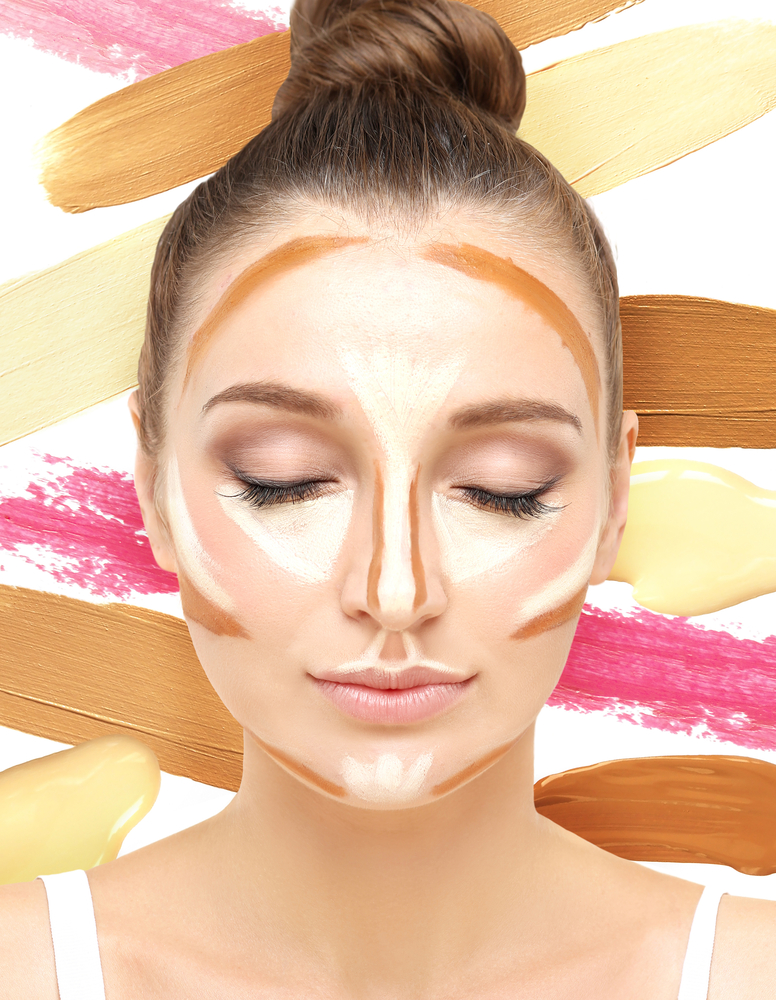 Based on the picture above, here are a few examples of what I'm talking about.
I can't put white-ish makeup around my mouth.  My lip lines would literally jump off my face.
The heavy makeup under the eyes only serves to accent crepey skin for me.
The more layers of makeup I wear, the more it gathers in my lines, actually exaggerating them.
There are, however, a few tips I have taken from contouring maps.
I look at where I can add LIGHT.
I have a few places on my face where I like to add a little light, lessening the shadows that have showed up with age.  For this blog post, I'm talking about adding some reflective properties…some shimmer.  I also have favorite products, because all highlighters are NOT created equal. 
FOUR PLACES TO HIGHLIGHT
Directly above my upper lash line
Eyes sink deeper into sockets with age, so highlighting my lids brings them forward a bit.  It also provides a light backdrop for my lashes, making them "pop."  I love light pink, shimmery shades for this.  My current favorite shade is "Unreal"  in the amazing Lorac Unzipped Palette (the shade the brush is pointing to in the picture.)  Lorac also sells shadows singles.  I wet a tiny brush or an eyeliner brush, get damp shadow on it, then apply the shadow as a liner just over the center of my upper lid.  It's a very subtle look.  Choose any light color, like peach or gold, if pink is not for you.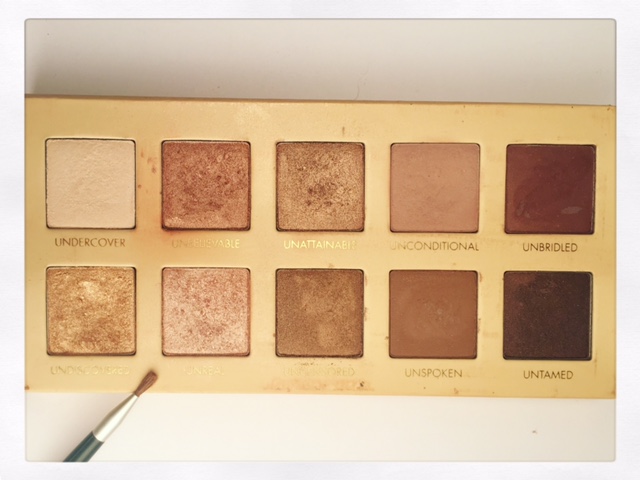 Directly under my lower lash line
A narrow swipe of shimmer under my center, bottom lashes helps with shadowing there.  One of my faves is Laura Mercier Shimmer Bloc in Pink Mosaic.  I use a very small brush and only apply a touch.  Again, choose a color that works for you.  I use the lightest shade in this palette.  Peach might be a good option, and Laura Mercier also makes a peach mosaic.  Sorry for all the stray shimmer in this pic, but my makeup is well-loved 😉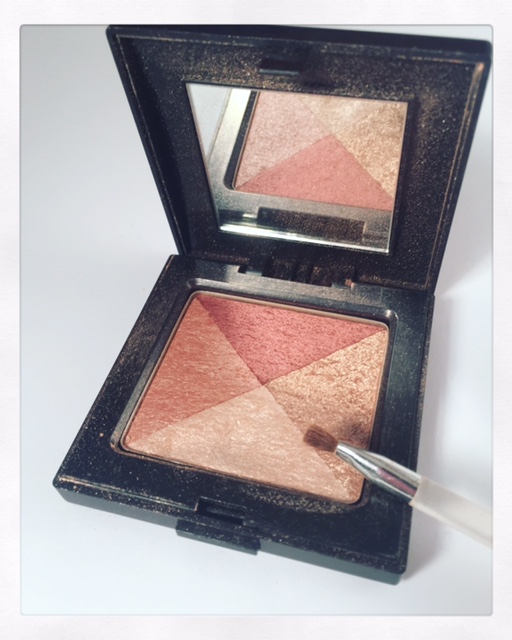 Down the center of my nose
I have close-set eyes, so I think a little shimmer on my nose between my eyes helps widen that space. My pick for this is NYX Roll ON shimmer in the shade "Nude."  I just roll a little down the center of my nose and blend with a fluffy brush.  This product can be used anywhere, face or body.  It's one of my must haves and always get compliments, see full review HERE.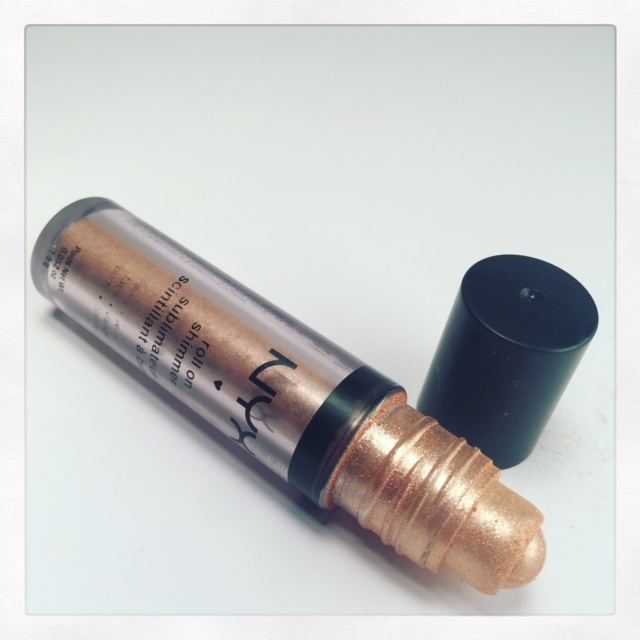 Tops of cheekbones
On my cheekbones, I like my highlight to have a hint of color, either pink or bronzey.  Color and shimmer together warm up my face and make me look healthy.  If you're pale, you may prefer something more subtle, like "Watts Up " from Benefit cosmetics.  It's a fantastic color on just about everyone.
My own personal go-to's are Laura Mercier Shimmer Blocs applied with a fan brush for a light dusting, and Charlotte Tilbury Filmstars On The Go in "The Spy Who Loved Me."  That lighter shade in the picture is actually meant for lids, but I've found it's great on my cheekbones.  I love this from Charlotte Tilbury, its cream formula has STAYING POWER.  Of course it's limited edition, because I love it.  I'm tempted to stock up before they're gone.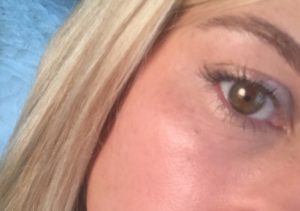 The sags and wrinkles of my over-40 face don't make a great canvas for full-on contouring and highlighting. That makeup looks great in photos, but I'm living a real life.  A life where I don't have time for all those steps, and where I have to go outside in real sunlight.  Have you ever seen heavy contouring in sunlight?  It's like a mask.
Some people love it, but I just can't with contouring.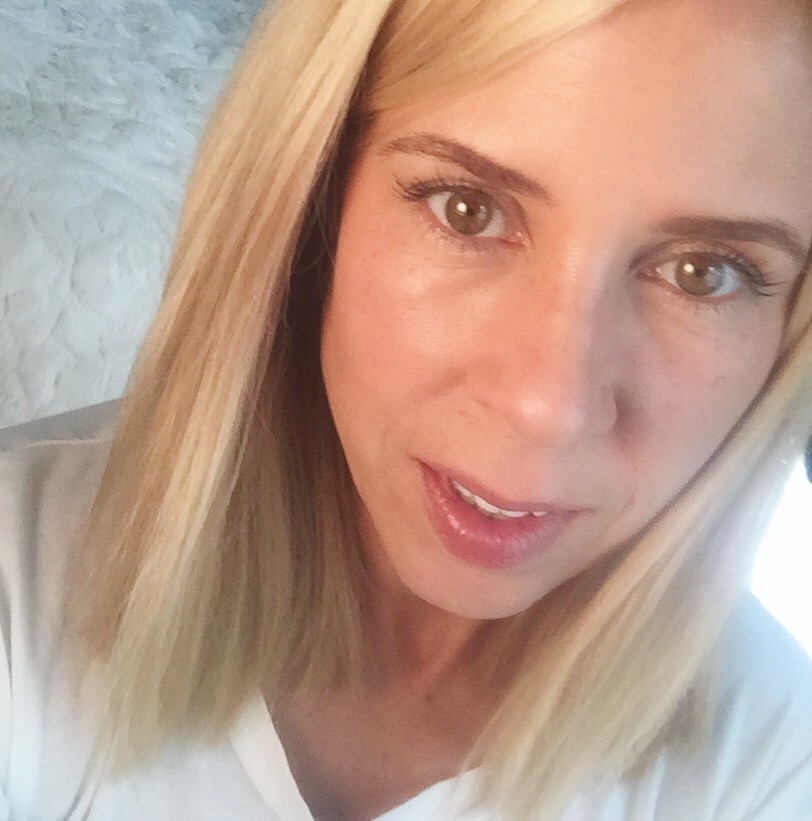 Do you have a favorite shimmery product?  Please share!  I am always looking for something new.  And like I said, my Charlotte Tilbury fave won't be around for ever, so I'll be searching for something new.
(Visited 2,412 times, 1 visits today)