"Just Own It"
There's a new brand at Ulta and I am loving it!  Models Own, a cruelty-free brand from the U.K., will be available exclusively at Ulta and Ulta.com.  Everyone should check it out.  And own it.
The Models Own makeup collection is fresh, innovative, and affordable.
In a word, it's FUN!
Exactly what makeup should be.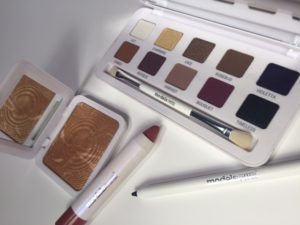 The company prides itself on its broad range of colors, but what most impressed me was the many different formulas they offer.  As an over-40 woman, this is important to me, and something I think many brands ignore.
I can't wear tons of powder products.  I need options.
Matte, shimmer, powder, cream.  Whatever your favorite formula is, Models Own likely has it.
To top it all off, they are affordable.  I tried four products and I can promise you I'll be ordering more.  The lipstick is at the top of my list.
Vintage Rose Eyeshadow Palette $17.00
Violets, shimmery beiges and midnight blues.  Matte and sparkle, there's a little something for everyone.  I really couldn't have been sent a more perfect color palette for me.  The shadows last, and I think they rival more expensive palettes I've tried.  Ulta has more palettes to choose from, including nudes called "Barely There."  If you're into bold color, they have you covered there, too.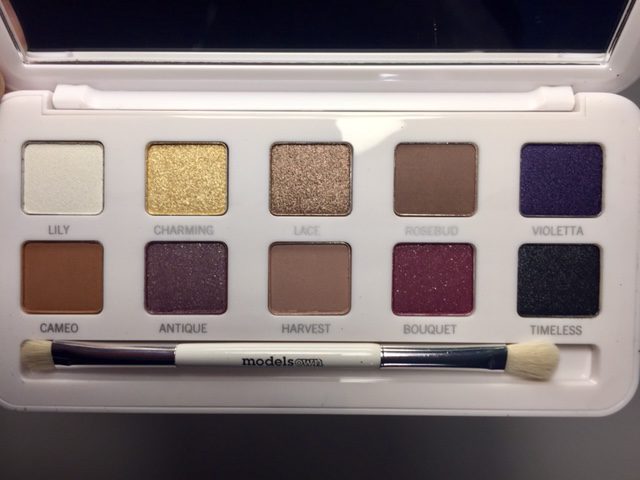 ---
Jumbo Stick Lipstick $6.99

I love this!  These lipsticks are matte without making your lips look dry and flaky.  No feathering, I repeat, no feathering into lip wrinkles.  The colors are amazing and they have serious staying power.  Top with gloss if you like.  Either way, the color lasts.  I am definitely buying more colors.  The top swatch in the picture below is the Jumbo Stick Lipstick I tried in "Titan Teaberry.".
---
Sculpt and Glow Highlighting Shimmer Bronzing Powder $11.99
The Sculpt and Glow Highlighter in the shade Light Golden Brown (middle swatch above) was just enough color to warm up my face.  That's perfect for me.  I don't do lots of contouring, but I do like to add bronzer to my forehead, cheekbones and nose.  Sometimes after applying makeup I'll dust a little of this on, with a fan brush to keep it very light, to add a subtle glow.
---
I-Definer Kohl Pencil Eyeliner $7.99
One of the most important characteristics of an eyeliner for me is:  Can I easily remove it?  I don't like liner I have to work hard to remove because scrubbing at the skin around your eyes is not a good thing when you're over 40.  Skin just doesn't snap back like it used to. Models Own is easy to remove.  I was sent black, the last swatch above, but it also comes in "Chocolate Copper" and I think that would be the best shade for me as black can look a little severe on me.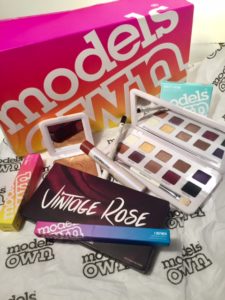 Just look at the packaging!  It's fun!  It's fresh!  It's a quality brand brand offering tons of colors and formulas for a decent price.
There's so much more to explore than just these four products.
Seriously, you should own it.
---
These products were given to me as PR samples for consideration for review.  As always, these are my honest thoughts.  If a product doesn't work well for me, I simply don't review it.  You can check out Models Own at ULTA.
(Visited 699 times, 1 visits today)