I had long been a fan of Neutrogena Hydro Boost Water Gel when I tried a sample of Philosophy Belif The Real Cream Aqua Bomb.  I was immediately struck by their similarities:
Both are blue, gel formulas that have all the power of a cream moisturizer.
Both are designed to give the skin an intense boost, or shot, of hydration.  Skin feels soft and plumped all day.
Neither is greasy and both absorb quickly, so they wear well under makeup.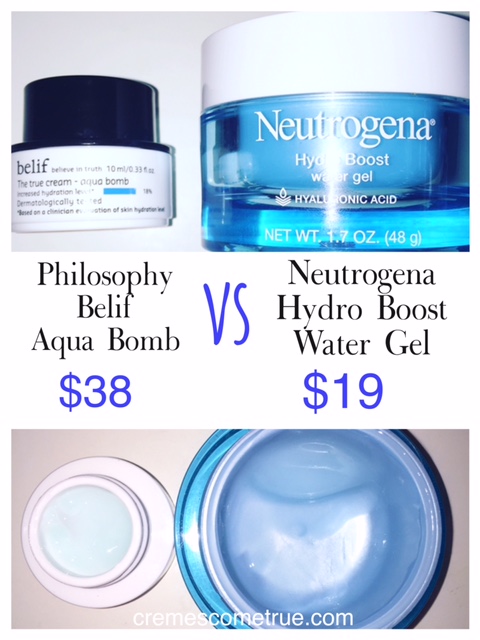 When I looked into their ingredients, I didn't see much that looked the same…but I'm no chemist.  What I can say is that I've tried both and the Neutrogena performs just as well as the Philosophy, for half the price.  These are fantastic for daily use, or those times you have really dehydrated your skin (think hangovers.)  Both are great, but the Neutrogena is the repurchase for me.
(Visited 1,617 times, 2 visits today)