"Up To My Old Tricks"
Wearing makeup in your 40's requires some strategy.  I mean, there's a lot more going on with my face now…problems to be addressed.  So when I find a little beauty trick or a product that works well for me, I'm pretty happy about it.
---
PROBLEM: YOUR LIPS ARE FADING AWAY INTO YOUR FACE
Your lips thin and lose color as you age, so they start blending right into your face.  No need to pout about it, although a pouty lip might actually help in this case.
MY SOLUTION
After applying my foundation, I apply a thin line of No7 Radiant Glow Concealer to outlining my Cupid's Bow on my top lip.  Select a concealer that is a little lighter than your foundation.  I'm suggesting the No7 because it is less likely to highlight lip wrinkles.  Thick, creamy concealer is not good for this trick. (See My Review of No7 Concealer)
Blend it with a tiny, dense makeup brush (pictured later in the post).
Line lips and apply lip color.
The lighter color helps highlight the contrast between your lips and your face.  Your lips stand out and actually look plumper.  It's an optical illusion!
---
PROBLEM: YOUR BLUSH LOOKS HARSH AND FAKE ALL THE TIME
I can't explain why, but it gets harder and harder to achieve a believable healthy, rosy glow from blush as you get older.  Maybe it's the loss of oils or changing skin texture.  Maybe it's just me, I don't know.  But this trick works every time.
MY SOLUTION
I apply a primer OR a thin layer of BB Cream to my face.
Next, I apply cream, gel or liquid blush.  Powder does not work with this trick so well.
I then spray 2 little puffs of Sephora Perfection Mist Airbrush Foundation onto a fluffy makeup brush. (Shop This Foundation on Amazon)
I use the brush to blend that spray foundation OVER the blush I just applied. (Shop This Makeup Brush on Amazon)
The foundation over the blush makes it look like the glow is "coming from within," not painted onto my face.  It blends everything together, no harsh lines.  Just a diffused, rosy flush of color.
---
PROBLEM: YOU THINK MAKEUP BRUSHES DON'T MATTER (*Please Don't Skip This Part.*)
MY SOLUTION
Buy some damn makeup brushes.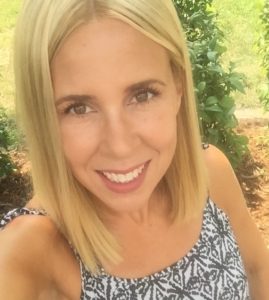 I'll admit it, I was cheap.  I like to spend my cash on makeup, not stupid brushes that no one will ever see.  As a result, I used whatever brushes came my way.  You know, the ones that come with products.  Then I stumbled upon a set of brushes at Marshall's, and they changed my whole entire opinion on this topic.
Brushes actually make a huge difference.
Suddenly I had brushes the perfect size for each little job on my face!  My makeup blended better than it ever had before.  Why had I not done this before?  A great example of, "You don't know what you don't know."
I'm not saying run out and spend on top-of-the-line brushes.  Like I said, I found mine at Marshall's.  Look for a mid-priced set.  I don't recommend going low-end for makeup brushes. I've done that and, in general, the brushes are crappy. (Shop Urban Studio Brushes on Amazon)
---
These are 3 small tips, but I think every little tip helps.  What's in your "Bag of Tricks?"  What's working on your over-40 face?  Please share in the comments, maybe someone is having the exact same beauty problem you are and you have the solution!
What are your "old tricks?"
To someone else, they will be "new tricks."
(Visited 464 times, 1 visits today)